Las Vegas, Nevada
Address
Town Square
6587
Las Vegas Blvd S
Ste. 171
Las Vegas, NV 89119
Map it
Main Phone
702.978.4263
General Manager
Mike Laudizio
702.978.4263
Director of Sales
Megan Gardner
702.978.4266
NEW RIDE! A new multi-sensory adventure ride is NOW OPEN at GameWorks Town Square in Las Vegas.  Dark Ride XD takes riders on an adrenaline-charged journey through an interactive adventure complete with real-time 7D graphics, motion, light, sound and non-stop excitement.  Come try it today!
GameWorks Las Vegas is expanding with a bigger, better game room with some of your favorite games! Located in the Town Square mall, GameWorks Las Vegas is a family-friendly entertainment and dining complex delivering 365 days of indoor fun for guests of all ages. GameWorks Las Vegas offers over 100 ticket redemption, video and classic arcade-style games, 8 bowling lanes, 2 pool tables, 30 TVs showing all of your favorite teams! 
Home to a brand new eSports LAN gaming zone, GameWorks Las Vegas gives "gaming athletes" a new destination to flex their competitive gaming skills, with 40 PCs, 20 Xbox One Consoles, 10 Wii U Console games and CRT TVs fir Smash Melee.  Visit http://www.gameworksesports.com/ for more information. 
Make an ordinary day a GREAT day. Check out our deals and head to GameWorks today!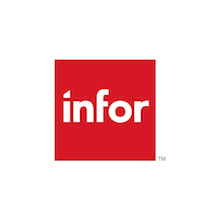 Click this banner to book your party online:

Business Hours
Sunday- 10am - 12am
Monday - Thursday 11am -12am
Friday - 11am - 1am
Saturday - 10am - 1am 
Holiday Hours:
Thanksgiving  11am - 12am
Christmas Eve  11am - 11pm
Christmas  11am - 11pm 
FREE WIFI!
Sign-up to get rewards, get a FREE $10 game card and start accumulating points today!

Pricing:
For Pricing Information, click here
FAQ
Review our frequently asked questions.
2015 Best Arcade Nomination: GameWorks Las Vegas was just nominated the 2015 BEST ARCADE by the Las Vegas Review Journal! The family-friendly restaurant is bringing its signature brand of entertainment to the popular Las Vegas retail and dining destination by featuring a dynamic roster of classic and modern arcade attractions, unique Gastro-Pub style American cuisine and an outdoor patio space for al fresco dining. Standout highlights for GameWorks' newest location include a 8,700-square-foot arcade floor, an eight-lane bowling alley and the flagship eGaming Arena, a devoted space for multi-player online computer gaming.
Job Applications
Interested applicants can fill out applications in person directly at our store.