Newport, KY
Address
1 Levee Way #2130
Newport,KY 41071
Main Phone
Hours
Sunday–Wednesday: 11am–11pm
Thursday: 11am–12am
Friday–Saturday: 11am–1am
We will be closing early on Friday, May 10th at 10 PM.
GameWorks is always 18+. Guests must be accompanied by someone who is 18+
Newport General Manager
Tom Heim
P: 859.581.7529
F: 847.413.0967
Director of Sales
Amiee Countz
P: 859.392.2373
F: 859.581.1555
GAMEWORKS NEWPORT EVENTS & PARTIES
GameWorks is the perfect place for your next event, with the ultimate combination of food, fun and games! GameWorks has awesome catering menus, private rooms & lounge areas and state-of-the-art video games. GameWorks provides options for groups of all sizes from 10-600 guests.
Why GameWorks?
VENUE HIGHLIGHTS: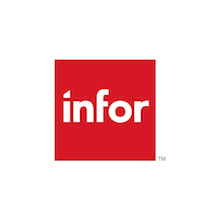 The GameWorks Grill
Featuring casual dining with an exciting atmosphere, offering "American Grill" cuisine, including slow roasted ribs and chicken, seafood, homemade pasta's, freshly prepared salads, gourmet burgers, pizzas and incredible desserts for two.
GameWorks Racing Zone
GameWorks offers the best fast-tracking racing games. Experience a thrilling off-road game featuring GM's Hummer simulated vehicles! Nudge out the competition on the "Super Bikes" or push yourself to the limit on your own Harley.
The Sports Zone
Be the athlete you always knew you could be. With an expansive variety of sports-oriented games to choose from, you can be a hero on the football field, king of the basketball court and even reign supreme in the fishing hole. GameWorks offers a large variety of sports-related games sure to please everyone.
The Big Win Zone
Try your hand at "old fashioned" midway games and win valuable prizes. Everyone's a winner! (Credits are required on these games)
Customize Your Fun
We specialize in custom events designed around your needs. Our event planners are masters of creating fun-filled celebrations that fit your needs and your budget.
Just want to browse? Some of our most popular packages can be found through the links below.
GameWorks Newport Holiday Event Menus
Celebrate the Holiday Season with GameWorks. We do all the work, you have all the FUN!
Browse through our extensive selection of catering menus, beverage packages and Game Play options for an event that best suits your needs. Ready to book? Call 859.581.7529!
Santa's Starters – $24.99 Per Person
Minimum of 10 People 
Choose 4 Appetizers:
Fresh Fruit  and Vegetable Platter
Bruschetta with toast points
Pimento Cheese Spread with Crostini
Spanakopita
Shrimp Cocktail – limit 4pp
Bacon wrapped Dates with Sweet Chili – limit 2 pp
Short Rib and Gouda Mash atop flatbread – limit 2pp
Also includes:
Soft Drinks and Bottled Water
1 Hour Game Card for Each Guest
2 Hours of Event Space
It's Beginning to Look a lot Like Christmas – $30.99 Per Person
Minimum of 25 People
Honey Glazed Ham
Roasted Turkey topped with Homemade Demi-Glaze
Steamed Green Beans
Herb Stuffing
Fresh Baked Dinner Rolls
Christmas Cookies
Soft Drinks and Bottled Water
1 Hour Game Card for Each Guest
2 Hours of Event Space
Winter Wonderland – $34.99 Per Person
Minimum of 25 People
Pork Tenderloin with Grain Mustard
Grouper in Lemon Basil Cream Sauce
Roasted Red Potatoes
Glazed Baby Carrots
Bleu Cheese Chop Salad with Cabernet
Vinaigrette
Freshly Baked Dinner Rolls
Mini Cream Puffs
Soft Drinks and Bottled Water
1 Hour Game Card for Each Guest
2 Hours of Event Space
The Most Wonderful Time of the Year – $39.99 Per Person
Minimum of 25 People
Chef Attended Prime Rib served with Au Jus and Creamy Horseradish Sauce
Salmon topped with Lemon Cream Sauce
Rosemary Roasted Carrots
Mashed and Sweet Potatoes
Freshly Baked Dinner Rolls
Field Green Salad tossed in our house-made Vinaigrette
Assorted Holiday Cakes
Soft Drinks and Bottled Water
1 Hour Game Card for Each Guest
2 Hours of Event Space
Planning Note:
All packages require a minimum of 10 guests. Pricing does not include local sales tax, 15% gratuity and 5% service charge. A 50% deposit is required to guarantee your event.
Kids' Parties
Team Building Packages
Youth, Church and Camp Groups
GameWorks has a wide variety of packages for teens, starting as low as $13/person. All of our packages include 2 hours of event space. Please note that while our packages don't include food for adults, we do have an extensive selection of party platters that can be added to any package!
Ready to book? Fill out an inquiry form or call us at 859.581.7529!
Packages
Weekday Fun Pack – $13/person
Available Monday-Friday Only
Cheese and Pepperoni Pizza
Soft Drinks
Cookies and Brownies
1-hour video game play card*
Champion Package – $15/person
Cheese and Pepperoni Pizza,
Soft Drinks
Cookies and Brownies
1-hour video game play card *
$5 cash card
Grill Out Party – $18.99/person
Hamburgers (with all your favorite toppings)
Chicken Tenders
French Fries
Cookies and Brownies
Soft drinks
1-hour video game play card*
Classic Italian
Garden Salad
Garlic Bread
Choice of Pasta:
Mac and Cheese
Spaghetti and Meatballs
Chicken Fettuccine
Baked Penne
Cookies and Brownies
Soft Drinks
1 Pasta Dish, includes a 1-Hour Card* for each guest
$17.99/person
2 Pasta Dishes, includes a 2-hour game card* for each guest
$20.99/person
Build Your Own Tacos – $21.99/person
Chips and Salsa
Queso Dip
Seasoned Beef and Marinated Chicken
Cilantro Rice
Black Beans
Taco Toppings: Cheese, sour cream, tomatoes, onions, lettuce, and
guacamole
Soft Drinks
Cookies and Brownies
1-hour video game play card*
Game Play Only Package – $20/person
2 hour video game card *
$10 cash card
Snack Time – $14.99/person
Vegetable Tray
Fruit Tray
Cheese and Crackers
Soft Drinks
1-hour Video game play card*
$5 prize cash card
GameWorks After-Hours Lock-Ins
Exclusive use of our facility
Five hours of unlimited access to all games & attractions
One hour of unlimited pizza and soft drinks
GameWorks Party Host
Ask about availability and pricing!
*Video game cards are valid on all games except those that dispense tickets, tokens or prizes.
Party Platters
Each Appetizer Platter serves 10 people
Chips and Salsa
$17.50/platter
Buffalo Chicken Wings
$36.99/platter
Chicken Tenders
$31.99/platter
Potato Skins
$31.99/platter
Mozzarella Cheese Sticks
$29.99/platter
Vegetable Platter
$30.99/platter
Cheese or Pepperoni Pizza
$16.99/pizza
BBQ Chicken Pizza
$18.99/pizza
Supreme Pizza
$20.99/pizza
Vanilla Ice Cream
$2.00/Per Person
Game Play Enhancements
Extra 30 minutes of Video Games*
$3.00/person
Extra 1 Hour of Video Games*
$6.00/person
Add $10 prize card (40 credits)
$8.00/person
Add $5 prize card (20 credits)
$4.00/person
FAQS
• GameWorks does not provide validated parking.
• No outside food or beverage is allowed to be brought into the venue (we will allow a store-bought Birthday Cake)
• Time Play Cards allows unlimited game play on video games only and cannot be shared.
• We assume that you will eat first, and play second, but just let us know if you would prefer to play first.
• Packages come with 2 Hour of Event Space. (more upon request)
• Minimum of 10 guests is required to qualify for these discounted packages. While your guest count is due three business days before your event, you may increase your count after that time, but not decrease.
• Adults wanting a meal are encouraged to select the Buffet without Game Play Option. Party Food and Beverage is prepared only for the number of guests on the reservation.
• Seating is reserved only for the number of guests guaranteed.
• Charges will be based on your guaranteed attendance or actual attendance, whichever is greater.
Planning Note: 50% deposit is required with a signed contract to guarantee your event.GameWorks does accept Purchase Orders. If paying via PO, a copy of the PO is required with the signed contract in lieu of a deposit. Also, we do accept Tax Exempt Forms, and will remove the tax from your event with a copy of the form.
Space Rental and A/V Equipment
Contact our event sales manager for more information on rates.
Venue Areas
Players Lounge 
40 Guests
Winner's Lounge 
40 guests
Player's/Winner's Lounge
100 guests
Hopscotch Lounge 
30 guests
Players/Winners/Hopscotch 
130 guests
Jax Grill 
130 guests
Full Facility Buy Out 
Experience all that GameWorks has to offer by reserving the entire facility!
Enjoy great food, a full-service bar, over 130 arcade games, private and semi-private areas with advanced audio/video capabilities, 26 large flat screen TVs and superior customer service. Our clean, safe and smoke-free environment offers several combinations of food, fun and games to create the perfect event that everyone in your group can enjoy.
Customized packages are available. The facility can hold up to 600 guests. Contact our event planner today!
A/V Equipment
Projector and Projection Screen
$50
Microphone
$25
Conference Call Set-up
$25
Buffet Packages
Drink Packages
Game Play Only
At GameWorks, it's the amazing interactive gaming experience that makes us truly special. GameWorks offers you two ways to get in the game! Ready to book? Give us a call at 859.581.7529 or submit an event inquiry form and we'll get back to you shortly!
Time Play Cards
Good on all games/attractions, except those that give out tokens/photos or prizes
Programmed for unlimited play in set time period
Time play begins at first game
         1 Hour      @ $11/person
1.5 Hours @ $14/person
2 Hours    @ $17/person
3 Hours    @ $23/person
Game Play Cards (credit cards)
Programmed with a certain number of game play credits based on the dollar value spent
(4 credits per dollar)
Work on every game and attraction in the venue, INCLUDING those that give out tickets, tokens, photos or prizes.
         $5  =  30 credits   ($7.50 worth of credits)
$10 = 72 credits   ($18 worth of credits)
$15 = 102 credits ($25.50 worth of credits)
$20 = 146 credits ($36.50 worth of credits)
$25 = 200 credits ($50 worth of credits)
Planning Notes
All listed rates for game cards apply to private group events and pre-scheduled group game card purchases of 10 or more.
Group game cards are one time use / non-rechargeable game cards, therefore the $2 activation fee assessed at the front door is waived on all group game card purchase. All Packages require a minimum of 10 guests. Pricing does not include sales tax or gratuity.
Newport Group Happy Hour
EVENT PLANNING NOTE:
All packages require a minimum of 10 guests. Pricing does not include local sales tax, 15% gratuity, and a 5% service charge. A 50% deposit and signed contract are required to book your event.