Seattle, WA
Address
1511 7th Avenue
Seattle, WA 98101
Main Phone
Hours
Monday–Wednesday: 11am–11pm
Thursday–Friday: 11am – 1am
Saturday: 10am–1am
Sunday: 10am–11pm
Restaurant opens at 11am, Monday – Sunday
After 10pm daily, GameWorks becomes an 18 and older facility.
After 11pm daily, GameWorks becomes an 21 and older facility. All guests must have a valid State ID at this time.
Our eSports Lounge will be closed this weekend, April 27th and 28th
Seattle General Manager
Ryan Bear
P: 206.521.0952
F: 206.521.9293
Director of Sales
Michelle Marshall
P: 206.521.9951
F: 206.521.9293
GAMEWORKS SEATTLE EVENTS & PARTIES
GameWorks is the perfect place for your next event, conveniently located in downtown Seattle. GameWorks features awesome catering menus, private rooms & lounge areas and state-of-the-art video games. GameWorks provides options for groups of all sizes from 10-1,000 guests.
KIDS PARTIES

SOCIAL PARTIES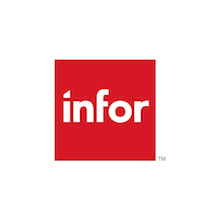 The Music Zone
Match the machine on DJ Technika, show your mad music skills on Drum Mania, Dance Maniax or Guitar Freaks. We also have 5 DDR machines for you to challenge others and dance the night away!
The GameWorks Grill
Featuring casual dining with an exciting atmosphere, offering "American Grill" cuisine, including slow roasted ribs and chicken, seafood, homemade pasta's, freshly prepared salads, gourmet burgers, pizzas and incredible desserts for two. Join us Monday through Friday from 11am to 2pm for our $7 lunch menu that includes a 30-minute game card!
GameWorks Racing Zone
GameWorks offers the best fast-tracking racing games. Experience a thrilling off-road game featuring GM's Hummer simulated vehicles! Nudge out the competition in "Super Bikes 2" or push yourself to the limit on your own Harley.
The Sports Zone
Be the athlete you always knew you could be. With an expansive variety of sports-oriented games to choose from, you can find out what it's like to defeat Rafael Nadal in Virtual Tennis, a hero on the football field, a master of the links and play our six player Super Shot and find out who is the king of the court. GameWorks offers a large variety of sports-related games sure to please everyone.
The Gauntlet
Feel like going on Safari? Then try your skill in Lets Go Jungle. Want to save the world from Alien invaders? Test your bravery and skill on the 92"Big Screen in Terminator Salvation. Have you always wanted to embrace your inner Jedi? You can on Star Wars arcade with a choice of three classic Star Wars battles. Escape from Zombies with our latest attraction Escape 4D! You'll be confronted by Zombies while wearing special 3D glasses and bombarded by an array of sounds and frights!
Customize Your Fun
We specialize in custom events designed around your needs. Our event planners are masters of creating fun-filled celebrations that fit your needs and your budget.
Just want to browse? Some of our most popular packages can be found through the links below.
EVENT PLANNING NOTE: 
A 50% deposit and a signed contract are required to confirm the event. All packages are for a minimum of 10 people. Pricing is subject to applicable sales tax and a 20% gratuity. Prices subject to change. Guests must be 18 or older after 10:00pm.